Coronavirus News - Updated Thu 26 March
Posted: Thu, 26 Mar, 2020 (3 months ago) - by Adrian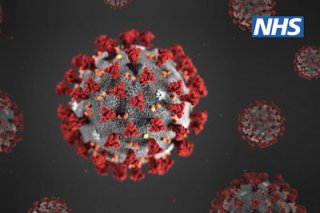 Thu 26 March
The churches are now closed to the public, and even to the vicar!  But we are still active about the business that matters.  Today, requests for help have begun to really flow, and it's been great to pair needs with keen volunteers in Mulbarton.  Today, I've been able to match up half a dozen or more.  At the moment, I have more volunteers on my list than people asking for help, but it's feeling like that may change soon.  There are a lot more homes where people need help, especially for the over 70s, who should not be going to the shops themselves.

Please do let me know if you can offer to help with shopping or collecting prescriptions for those in the vulnerable category.  For those volunteering, I need your name, the street where you live, your phone number, and whether you use WhatsApp or FB messenger, and would be willing to join a group.
I am trying to pair volunteers with those in need, so people can build a relationship over these weeks/months, and to share the load as much as possible - but I'd also like to have a WhatsApp or FB group (or both) for volunteers, where we can all call for emergency help, cover each other, or just encourage one another.
Also, check out our Facebook page, for some Italian-style encouragement, and please do read the item on the website from our guest blogger, Natalie, which describes what is really happening for some people, being subjected to abuse, in this time of confinement.  Something I wish everyone would read and be sensitive about.
Tue 24 March
These are new days of joining others in our community, of all faiths and none, to serve
anyone
in need.  The archbishops are encouraging churches to adapt, and do things differently, so here are some of the things we are doing  across the four parishes to contribute to the kind and generous efforts of so many in our communities:
 · Helping co-ordinate neighbourhood assistance, to enable vulnerable to receive supplies, without fear of exploitation—offers of help welcome!
· Providing a safe space for those needing to escape a difficult domestic situation
· Signposting to Riches Trust and other small trust funds that can provide financial help
· Co-ordinating local efforts to feed the hungry in emergency need, including weekly donations to Norwich Foodbank—donations welcome!
· Providing spiritual support and community for the isolated via phone calls, messages and live streaming
Sunday
worship, prayer, Bible study and chat meetings
· Connecting community leaders, to share ideas, information, resources and encouragement and to ask questions
· Liaising with South Norfolk Help Hub, our local Community Connector, and parishioners and families, to ensure specialist services continue for people who need them
· Offering funerals as normal, but with strict minimal numbers present
· Praying daily, and chiming Mulbarton church bell as allowed, as a sign of solidarity and offer of hope - but only when I'm allowed in, which currently is NOT the case!
· Following guidelines, keeping safe & being kind!
Our vision to be a community of people who are following Jesus, and sharing life's journey with our neighbours, is undaunted.
*If you need anything mentioned here, please contact me in the first instance, or check website for the latest:
Rev Adrian Miller 01508 571167
adrian@mulbchurch.org.uk
www.mulbchurch.org.uk
(links to Facebook & YouTube from website)
 For urgent specialist help, please contact South Norfolk Council Help Hub
01508 533933
Sat 21 March
As you know church services are suspended in this season of social distancing.  For that reason,

tomorrow

morning, we'll be trying something new.  If you'd like to join the live stream, simply click the link below, and enter the Meeting ID.  We'll get going at about

10am,

but you'll be able to join before or after.  Everything will be recorded, and made available on the church website, Facebook Page and YouTube channel, so you can always catch up later.

This is a first, so we may discover gremlins together, but I think we'll be OK!  You can join in on PC, laptop, tablet or phone.

Join Zoom Meeting
https://zoom.us/j/993672961

Meeting ID: 993 672 961

If like me, you do decide to go for a couple of laps stroll around the Common

tomorrow

morning after the live stream, please do make sure you keep plenty of distance between yourself and others.  The distancing measures are designed to save lives.

Church Services are suspended until further notice, but worship will continue.  I'll be saying prayers this Sunday morning, there will be something live streamed at 10am, and at 11am, I'll be going for a stroll in the village, keeping at least 2 metres away from everybody.  If I see you out and about then, I'll give a wave and shout hello from a distance!
PCC meetings are now suspended and annual meetings will be postponed.  Pretty much nothing left in my diary now, except for non-contact pastoral work, prayer, planning and ctaching up with preparing for a Zoom-filled ministry!
For those who give regularly in the offering plate at church, please do consider setting up a standing order.
Work is in progress to connect leaders within the community, to share ideas, resources and information, and to ensure vulnerable parishioners are kept safe.
*** Please do not let anyone you don't know and trust into your home, and do not give them cash, card or PINs.  Some people locally have been scammed by unscrupulous people, posing as philanthropists.  ***
If you know of anyone in need in the parishes or would like to offer help, please do get in touch.  If you have food or supplies to offer, please do bring to church.  If you desperately and urgently require supplies, please come to the Rectory to enquire.  Food offered in Mulbarton will be available to parishioners.  Any surplus stock will be regularly taken to Norwich Foodbank, who are in need.
If you need a safe place to escape to, please come to the Rectory.  All bookings at Harvest House have been cancelled, so that is now available for me to use at my discretion as a safe house in the village.  Please do spread that news.  For many this could be a much-needed lifeline.
While this is a challenging time for everyone, for those who live with an abuser, being stuck full-time in the home is an absolute nightmare. It is likely that many abusers will take advantage of the virus measures to further isolate and hurt their partner and children. There is no longer the refuge of schools or extra groups to provide respite from the terror and violence a parent, carer or other family member may be subjecting them to. If your income is stable and you are able to, please do also consider donating to Leeways, as they will be really struggling with demand at this time.
---
Wed 18 March
Neighbour help postcards available at back of church - open daylight hours - please help yourself, write your phone number on and let me know which streets you've delivered to - so encouraging to see such good community spirit.
For those without relevant safeguarding checks, please don't enter people's homes. If you're picking up shopping or prescriptions, best practice is to pay up-front, leave the receipt when you deliver the shopping and come back the next day to collect payment by cheque. For safety, avoid cash.
For those receiving shopping or prescriptions, please don't pay by card or cash, and don't reveal your card's PIN to anyone.
Fabulous that so many are wanting to help, but let's make sure we're all protected and safe, and not adopt a system that anybody unscrupulous could use to exploit the vulnerable.
The Church of England is going to update their guidance in response to the latest government guidance about cancelling unnecessary social gatherings very soon.
Things are going to change in the coming weeks and months, and as the normal structures for conducting ministry cease, we will be re-directing our energies on doing all we can to support the most vulnerable in our communities.
I'll post again as soon as we hear what comes from national church leadership, and after I've consulted churchwardens across the benefice.
Please note, coffee and prayer tomorrow morning, Tuesday 17th, will NOT be happening.
---
Fri 13 March
We are now in a serious pandemic situation, which is new ground for most of us.  What I have been doing, and will continue to do, is to monitor the advice given by government and church and make sure we're doing our utmost to follow that advice.

There are some things we have been advised to suspend, including Messy Church and Open the Book collective worship at school.  Mulbarton Mardlers is also suspended for the time being, given the church advice is to suspend catering, and given the clientele are the most at risk.

The advice is that church services should NOT be suspended, but that various measures are taken to ensure they are as safe as can be.  You will notice these being adopted this Sunday.  These include:
Asking people to wash hands as they come into church.  Washing hands can be done using alcohol sanitiser or with soap and water for 20 seconds minimum.  Try as I might, I have not been able to source hand sanitiser.  If you have your own, please do bring it to the church service with you, and apply it as you enter.  Where we don't have running water, we will make arrangements for hand-washing to be available, using flasks and individual paper towels.  If you are coming to Mulbarton's 10am, you might want to call in at Harvest House to wash hands first.
Distribution of bread only at Communion while standing - no common cup and no kneeling at the rail
No shaking hands, laying on of hands or oils, and no sharing a sign of peace
No passing around of collection plates or bags - plate at back of church to receive the offering - please feel free to place your offering in the plate on entering the building
Suspending coffee and biscuits where multiple people touch mugs, utensils and foodstuffs.  This Sunday, there will be refreshments served at Harvest House, but not self-service, and ensuring careful hand hygiene for those in the kitchen and using paper cups, which you can place directly in the bin after use.  Similar measures will be in place in Bracon Ash.  Churchwardens of the benefice are meeting me on Tuesday, and we'll decide then longer term plans for serving refreshments.
Door handles regularly cleaned.
If you have a high temperature or persistent cough, please seek and follow the
latest NHS advice
.
If you do need to self-isolate, we've been advised not to visit you in person, but we will ensure we are regularly in touch on the phone or by messaging, so please do let us know.
Praying for God's blessing, protection and peace for us all in this anxiety-inducing season.
Back to top of page